Fixtures, Results, Special Events, Ect,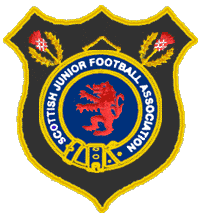 Not the............
PINK NEWS
LATE EDITION - SATURDAY 23/09/2006
Copy No. 71930

Welcome to this weeks issue of not the PINK NEWS. Since not the PINK NEWS was launched just a couple of years ago, it has gone from strength to strength, thanks to the commitment of Junior football fans from all over. We have had thousands of hits on the Pink Pages and the hit rate is growing each week. At the end of last season we introduced pictures to the page. Each report can now be accompanied by a picture of that day's action.

We are still looking for fans from a number of clubs to add a small report each weekend of their teams match. It does not have to be perfect and can be as biased as you like (we are all human). If you want to volunteer, just EMAIL US and we will set you up with a username and password and you can upload your reports right away.


SITUATIONS VACANT

VOLUNTEERS REQUIRED - FANCY YOURSELF AS A REPORTER?
We are currently looking for volunteers from Junior Clubs to upload a small match report, preferably on a Saturday night or Sunday morning. All that this entails is logging in with a special username and password and typing in the report. It will then appear in the not the PINK NEWS. If you would be interested in this please EMAIL US

not the PINK NEWS
REPORTING "STAFF"

Sandy Burton - Whitburn
Robert McTaggart - Camelon
Andrew West - Linlithgow
Ian McGinty - Blackburn
Lewis Rodger - St Andrews
Jim Corstorpine - Glenrothes
Ali Patterson - Dunbar
Gordon Bastick - Pumpherston
Ian Rogan - Arniston
Charlie Archibald - Bo'ness
Jim Dick - Penicuik
Jim Provan - Broxburn Athletic
If I have forgotten to mention anyone
Please Let me know

PHOTOGRAPHS ON THE not the PINK NEWS PAGES

not the PINK NEWS Now goes one better than it's predecessor in that it now contains colour photographs of the weekend Junior matches. Special thanks must go to the reporters that send in the match reports each weekend for also supplying the photos as well.
MATCH REPORTS
This week's Match Reports from :- Blackburn United, Penicuik Athletic, St Andrews United,
(Click here for League Tables and results)
(Click Here for next week's Fixtures)

Steph McCardie keeps his eye on the ball at Paties Road this afternoon

23/9/06 East Region South Division
Edinburgh United 1 Blackburn United 1

With both teams sitting mid-table at this early stage in the season, a tight tussle was expected at a bright and clear Paties Road yet Blackburn came out of the traps at pace and opened the scoring within two minutes of the start, Bryan Savage finding Alan Brown in the middle of the park who, in turn, picked out Chris Donnelly making ground on the right and his cross was volleyed in on the back post by Steven MANSON. Trying to take advantage of such an electric start Blackburn almost made it two in the fifth minute but Scott Mitchell's free-kick was headed just over by Brown and it was another free-kick that provided the home side with their first sight of goal, although Hall's effort sailed high and wide. Barry Hunter then redeemed his own mistake nearing the half hour when his poor clearance fell to Elliot but his first time effort from considerable distance was held by the Blackburn No.1. With play swinging back to the other end, Chris Donnelly slung in a corner that centre-half Sean Brogan, returning from suspension, half volleyed from close in only to see the ball cleared off the line. Brown then collected a loose ball inside the area but chose to twist round a couple of defenders and shoot into the hands of Burgess when it seemed easier to square the ball to an unmarked Manson six yards out.

Blackburn almost repeated their first half start when the game resumed but this time Eddie Mangan shot over from good position after taking advantage of confusion between Burgess and McDairmid when, like Brown just before the break, he might have been better advised to square the ball to an unmarked team mate, on this occasion Savage, for a tap-in. However, the next mix up between goalkeeper and defence came in the Blackburn box when a short Steph McCardie back pass saw Lee Macauley and Hunter get in a fankle and allow Hall to nip in and then appear to be tripped by the 'keeper only for the referee to wave away strong penalty claims. The equaliser, though, came moments later when Skae headed down a looping cross into HALL'S path and he made no mistake from close range. Brown and Hall then matched each other with headers that sneaked by the Edinburgh and Blackburn posts respectively before McIntosh forced Hunter into a smashing diving save with his header from a curling free-kick. Three minutes from time Montgomery had the chance to snatch all three points for the capital side but his header from no more than a yard out didn't find the net and he would've been a relieved man to see Fraser Roy witness his last minute shot from a Mark Campbell cut-back deflect narrowly wide as Blackburn came close to making him pay for his miss. With little more time left Edinburgh manager Alan Miller then found himself dismissed from his dug out, no doubt for having rather too much to say to the referee.

(report courtesy of Graeme McGinty)

Blackburn United Line-Up: Hunter, Mitchell, Polwart (Mangan 17), Macauley, Brogan, Savage (Campbell 80), C.Donnelly, P.Donnelly, Manson, A.Brown (Roy 70), McCardie Sub (not used): J.Spence

Ian McGinty
Click here to read more about Blackburn United


Dean Jones opens the scoring for Penicuik

Arniston 2 Penicuik Athletic 2

Arniston: Baillie, Glynn, Johnston, McIntosh, McCluskey, Moriarty, McGregor, Perry, Nisbett, I Grieve, Howitt Subs: G Grieve, Laird, Hall, Nicol, Kirkwood

Penicuik: Swinburn, Gibb, Gordon, Salton, Foster, Ryrie, Jones, Cameron, Harvey, Hope, Gay Subs: McKean, Small, Lindsay, Porteous, Ure.

Referee: Mr G Chambers

The first ten minutes of the were evenly contested with both defences snuffing out any attacks on goal and it wasn't until the 12th minute when the first threat arrived with a 25 yard free kick to Penicuik. Gay's strike whistled past the upright with Baillie rooted to the spot. Two minutes later, a similar free kick to Arniston was wasted when Johnston struck the ball high over the crossbar. In the 16th minute, Gay set up Harvey who tried to steer the ball into the top corner, but his effort went two yards wide of the target.

Two minutes later, Cameron and McIntosh were booked by referee Chambers for what appeared to be a minor altercation off the ball. In the 23rd minute, Cameron had a half chance, but hooked the ball over the bar. Immediately afterwards, McGlynn sent a tempting cross to the back post, and with keeper Swinburn hesitating, Howitt just failed to get his header on target. Then, after taking a goal kick, Swinburn had to go off after tearing his thigh muscle and McKean took over in goal.

Penicuik then attacked down the right when Jones sent over a low cross along the six yard box, but Harvey just failed to get to the ball. In the 29th minute, Gibb was booked when he was slightly late in a tackle. Two minutes later, Penicuik took the lead when JONES hammered home from close range after Baillie parried Harvey's shot. Five minutes later Perry of Arniston was booked for dissent. Then in the 36th minute, Gay of Penicuik rather harshly received a red card for his first tackle in the match.

Just before half time, deputy goalkeeper, McKean came to the rescue to finger tip away a shot by Howitt. From the corner, McKean rose above everyone to confidently clutch the ball.

Half time: Arniston 0 Penicuik 1

Right from the kick off, Arniston attacked down the left wing, but Moriarty's shot was miles off target. At the other end, Baillie did exceptionally well to tip over a Cameron shot. Arniston were now taking advantage of the additional man, and forced a series of four corners, but Penicuik survived. In the 54th minute, Arniston hit the crossbar with a fierce 20 yard free kick. Then came the equaliser in the 54th minute when Arniston scored direct from a corner kick.

However, Penicuik were not down hearted and nine minutes later, Jones laid the ball off into the path of CAMERON who rounded Baillie to regain the lead. Two minutes later, Howitt came close, but McKean got a hand to the ball to turn it away for a corner. In the 70th minute, there was an anxious moment for Penicuik, but McKean did well to gather a difficult bouncing ball. Immediately afterwards, McKean saved well from Nisbett.

Three minutes later the game was all square again when a flowing passing move by Arniston was finished with a fine strike by GRIEVE. Shortly afterwards, Glynn was booked for a foul on substitute Small. Arniston again applied the pressure with three corners in a row, but on the third occasion Arniston were penalised when McKean was fouled. In the 79th minute, Ryrie was set free by Harvey, and had he chosen to cross the ball, it would have been an easy tap in, but he elected to shoot and blasted the ball over the bar. Just on 90 minutes Baillie pulled off an excellent save to deny Harvey. Into injury time, Arniston were awarded a free kick. The free kick was taken quickly to Nicol who somehow managed to blast the ball high over the bar from six yards.




Click here to visit the Penicuik Web Site and all the match photographs and videos.




23/09/06
FIFE & LOTHIANS CUP 1ST ROUND

St Andrews United 3 Livingston Utd 1

A comfortable enough win for Saints despite a late rally from Livingston; after Saints made it 3-0 early in second half it looked as if they would score a few more but the main playmaker, Herkes, was substituted and Saints began to lose total control of the game; Herkes was playing in his first game after injury and his match fitness wasn't fully restored. It was Livingston who had the best early chance when Nicoll failed to find the net with a header off a corner. Shortly after Saints took control without being able to penetrate the Livingston defence until Juskowiak got a shot away in 27 mins but it went past. In 39 mins, after continous pressure, Sutherland hit a shot across the face of the goal and past. 2 mins later Saints finally got a much deserved goal when a Herkes cross was met by CUNNINGHAM who put it past Thomson. Livingston tried to push up a bit and were caught just before half time; an early pass from Patrick to Herkes made the break and he crossed early to LOVE who slammed it past Thomson - a great goal. In 55 mins a cross to PATRICK allowed him to head home no. 3. At this stage the home support expected a few more goals at the bottom end but Livingston rallied when Saints appeared to take the foot off the gas. In 70 mins McGlynn brought off a great save from a Baxter header. 10 mins later the referee spotted a foul when Brash arms a Livingston player and awards a penalty kick and R.KAY converts. Brash stupidly got himself sent off for an offence when protesting. 5 mins from the end Nicoll of Saints headed over a great chance. With one min to go Kay fired a shot just past. Teams:McGlynn,Crawford,Brash,Makein,McInroy,Juskowiak,Herkes,Patrick,Nicoll,Sutherland(Hutcheon),Love,Lamont,Clark.Livingston Utd:Thomson,Howley,Wright,Coulter,Nicoll,Stewart,Frater,Kay,Fleming,Cameron,R.Kay,Lyon,Hilley,Baxter,McMaster.

Whyte and MacKay East Region Super League
| | | | | | | | |
| --- | --- | --- | --- | --- | --- | --- | --- |
| . | P | W | D | L | F | A | PTS |
| Linlithgow Rose | 5 | 4 | 1 | 0 | 11 | 2 | 13 |
| Camelon Juniors | 4 | 2 | 1 | 1 | 4 | 3 | 7 |
| Bonnyrigg Rose | 2 | 2 | 0 | 0 | 5 | 2 | 6 |
| Bathgate Thistle | 4 | 2 | 0 | 2 | 5 | 6 | 6 |
| Tayport | 2 | 1 | 1 | 0 | 3 | 2 | 4 |
| Lochee United | 1 | 1 | 0 | 0 | 4 | 1 | 3 |
| Oakley United | 1 | 1 | 0 | 0 | 2 | 0 | 3 |
| Hill of Beath Hawthorn | 2 | 1 | 0 | 1 | 3 | 2 | 3 |
| Kinnoull | 2 | 0 | 1 | 1 | 1 | 3 | 1 |
| Carnoustie Panmure | 2 | 0 | 0 | 2 | 1 | 6 | 0 |
| Whitburn Juniors | 3 | 0 | 0 | 3 | 1 | 6 | 0 |
| Boness United | 4 | 0 | 0 | 4 | 3 | 10 | 0 |
| | | | | |
| --- | --- | --- | --- | --- |
| 23/09/2006 | Linlithgow Rose | 3 | Whitburn Juniors | 0 |
| 23/09/2006 | Boness United | 0 | Bathgate Thistle | 2 |
| 23/09/2006 | Kinnoull | 1 | Camelon Juniors | 1 |
East Region Premier League
| | | | | | | | |
| --- | --- | --- | --- | --- | --- | --- | --- |
| | P | W | D | L | F | A | PTS |
| Arniston Rangers | 5 | 3 | 1 | 1 | 17 | 7 | 10 |
| Armadale Thistle | 3 | 3 | 0 | 0 | 10 | 3 | 9 |
| Penicuik Athletic | 4 | 1 | 1 | 2 | 8 | 12 | 4 |
| Musselburgh Athletic | 1 | 1 | 0 | 0 | 3 | 1 | 3 |
| Lochee Harp | 2 | 1 | 0 | 1 | 4 | 4 | 3 |
| St Andrews United | 2 | 1 | 0 | 1 | 4 | 4 | 3 |
| Dundee North End | 1 | 0 | 1 | 0 | 1 | 1 | 1 |
| Glenrothes | 1 | 0 | 1 | 0 | 1 | 1 | 1 |
| Kelty Hearts | 0 | 0 | 0 | 0 | 0 | 0 | 0 |
| Rosyth | 1 | 0 | 0 | 1 | 1 | 2 | 0 |
| Montrose Roselea | 2 | 0 | 0 | 2 | 2 | 5 | 0 |
| Scone Thistle | 2 | 0 | 0 | 2 | 1 | 12 | 0 |
| | | | | |
| --- | --- | --- | --- | --- |
| 23/09/2006 | Glenrothes | 1 | Dundee North End | 1 |
| 23/09/2006 | Arniston Rangers | 2 | Penicuik Athletic | 2 |
East Region South Division
| | | | | | | | |
| --- | --- | --- | --- | --- | --- | --- | --- |
| | P | W | D | L | F | A | PTS |
| Haddington Athletic | 5 | 3 | 2 | 0 | 15 | 4 | 11 |
| Newtongrange Star | 5 | 3 | 1 | 1 | 10 | 8 | 10 |
| Sauchie Juniors | 4 | 2 | 1 | 1 | 8 | 3 | 7 |
| Pumpherston Juniors | 4 | 1 | 3 | 0 | 9 | 6 | 6 |
| Broxburn Athletic | 4 | 1 | 3 | 0 | 3 | 2 | 6 |
| Dunbar United | 5 | 1 | 2 | 2 | 8 | 12 | 5 |
| Harthill Royal | 5 | 1 | 2 | 2 | 8 | 13 | 5 |
| Edinburgh United | 3 | 1 | 1 | 1 | 4 | 2 | 4 |
| Fauldhouse United | 3 | 1 | 1 | 1 | 7 | 6 | 4 |
| Tranent Juniors | 2 | 1 | 1 | 0 | 3 | 2 | 4 |
| Blackburn United | 4 | 1 | 1 | 2 | 5 | 6 | 4 |
| Livingston United | 3 | 0 | 2 | 1 | 1 | 5 | 2 |
| West Calder United | 4 | 0 | 2 | 2 | 6 | 11 | 2 |
| Dalkeith Thistle | 2 | 0 | 1 | 1 | 3 | 4 | 1 |
| Stoneyburn Juniors | 3 | 0 | 1 | 2 | 0 | 6 | 1 |
| | | | | |
| --- | --- | --- | --- | --- |
| 23/09/2006 | Pumpherston Juniors | 2 | Haddington Athletic | 2 |
| 23/09/2006 | Dunbar United | 3 | West Calder United | 3 |
| 23/09/2006 | Edinburgh United | 1 | Blackburn United | 1 |
| 23/09/2006 | Newtongrange Star | 3 | Harthill Royal | 1 |
East Region North Division
| | | | | | | | |
| --- | --- | --- | --- | --- | --- | --- | --- |
| | P | W | D | L | F | A | PTS |
| Arbroath Vics | 3 | 2 | 1 | 0 | 9 | 6 | 7 |
| Arbroath SC | 3 | 1 | 2 | 0 | 8 | 1 | 5 |
| Forfar West End | 3 | 1 | 2 | 0 | 8 | 4 | 5 |
| Kirriemuir Thistle | 3 | 1 | 1 | 1 | 4 | 9 | 4 |
| Dundee Violet | 1 | 1 | 0 | 0 | 6 | 0 | 3 |
| Blairgowrie | 1 | 1 | 0 | 0 | 2 | 0 | 3 |
| East Craigie | 1 | 0 | 1 | 0 | 1 | 1 | 1 |
| Coupar Angus | 2 | 0 | 1 | 1 | 1 | 7 | 1 |
| Downfield | 0 | 0 | 0 | 0 | 0 | 0 | 0 |
| Broughty Athletic | 1 | 0 | 0 | 1 | 0 | 2 | 0 |
| Brechin Vics | 2 | 0 | 0 | 2 | 3 | 7 | 0 |
| Forfar Albion | 2 | 0 | 0 | 2 | 4 | 9 | 0 |
| | | | | |
| --- | --- | --- | --- | --- |
| 23/09/2006 | Kirriemuir Thistle | 2 | Forfar West End | 2 |
| 23/09/2006 | Coupar Angus | 0 | Dundee Violet | 6 |
| 23/09/2006 | Arbroath SC | 0 | Arbroath Vics | 0 |
East Region Central Division
| | | | | | | | |
| --- | --- | --- | --- | --- | --- | --- | --- |
| | P | W | D | L | F | A | PTS |
| Dundonald Bluebell | 2 | 1 | 1 | 0 | 8 | 2 | 4 |
| Luncarty | 2 | 1 | 1 | 0 | 4 | 2 | 4 |
| Thornton Hibs | 1 | 1 | 0 | 0 | 4 | 1 | 3 |
| Ballingry Rovers | 1 | 1 | 0 | 0 | 3 | 1 | 3 |
| Steelend Vics | 2 | 1 | 0 | 1 | 3 | 5 | 3 |
| Jeanfield Swifts | 2 | 0 | 2 | 0 | 6 | 6 | 2 |
| Lochore Welfare | 2 | 0 | 1 | 1 | 2 | 4 | 1 |
| Kirkcaldy YM | 2 | 0 | 1 | 1 | 4 | 10 | 1 |
| Crossgates Primrose | 0 | 0 | 0 | 0 | 0 | 0 | 0 |
| Newburgh | 0 | 0 | 0 | 0 | 0 | 0 | 0 |
| Lochgelly Albert | 1 | 0 | 0 | 1 | 1 | 2 | 0 |
| Bankfoot | 1 | 0 | 0 | 1 | 1 | 3 | 0 |
| | | | | |
| --- | --- | --- | --- | --- |
| 23/09/2006 | Kirkcaldy YM | 4 | Jeanfield Swifts | 4 |
OTHER MATCHES
23/09/2006
Dundonald Bluebell
2
Lochore Welfare
1
ACA Sports League Cup
23/09/2006
Rosyth
1
Hill of Beath Hawthorn
3
ACA Sports League Cup
23/09/2006
Bankfoot
1
Scone Thistle
3
ACA Sports League Cup
23/09/2006
Broughty Athletic
1
Tayport
0
D J Laing League Cup
23/09/2006
Kirkcaldy YM
4
Jeanfield Swifts
4
East Region Central Division
23/09/2006
Kirriemuir Thistle
2
Forfar West End
2
East Region North Division
23/09/2006
Coupar Angus
0
Dundee Violet
6
East Region North Division
23/09/2006
Arbroath SC
0
Arbroath Vics
0
East Region North Division
23/09/2006
Arniston Rangers
2
Penicuik Athletic
2
East Region Premier League
23/09/2006
Glenrothes
1
Dundee North End
1
East Region Premier League
23/09/2006
Dunbar United
3
West Calder United
3
East Region South Division
23/09/2006
Edinburgh United
1
Blackburn United
1
East Region South Division
23/09/2006
Newtongrange Star
3
Harthill Royal
1
East Region South Division
23/09/2006
Pumpherston Juniors
2
Haddington Athletic
2
East Region South Division
23/09/2006
Sauchie Juniors
1
Oakley United
4
Fife and Lothians Cup
23/09/2006
St Andrews United
3
Livingston United
1
Fife and Lothians Cup
23/09/2006
Newburgh
0
Bonnyrigg Rose
6
Fife and Lothians Cup
23/09/2006
Kelty Hearts
2
Fauldhouse United
2
Fife and Lothians Cup
Match went to penalties final score was 5-4
23/09/2006
Dalkeith Thistle
1
Lochgelly Albert
2
Fife and Lothians Cup
23/09/2006
Broxburn Athletic
2
Crossgates Primrose
0
Fife and Lothians Cup
23/09/2006
Tranent Juniors
2
Ballingry Rovers
3
Fife and Lothians Cup
23/09/2006
Thornton Hibs
0
Armadale Thistle
0
Fife and Lothians Cup
Match went to penalties final score was 3-0
23/09/2006
Blairgowrie
1
Lochee United
6
G A Cup
23/09/2006
Montrose Roselea
3
Carnoustie Panmure
2
G A Cup
23/09/2006
Luncarty
3
East Craigie
2
G A Cup
23/09/2006
Downfield
3
Lochee Harp
1
G A Cup
23/09/2006
Brechin Vics
2
Forfar Albion
4
G A Cup