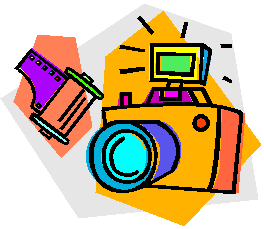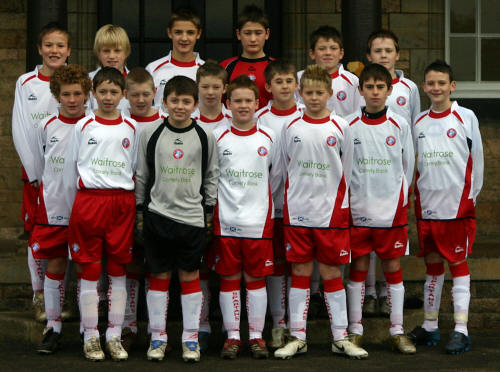 Spartans squad decked out in their new kit sponsored by Waitrose (Comely Bank) and, to celebrate a double handout to the young players, the squad were also given rain jackets sponsored by Tony McKinley Joinery.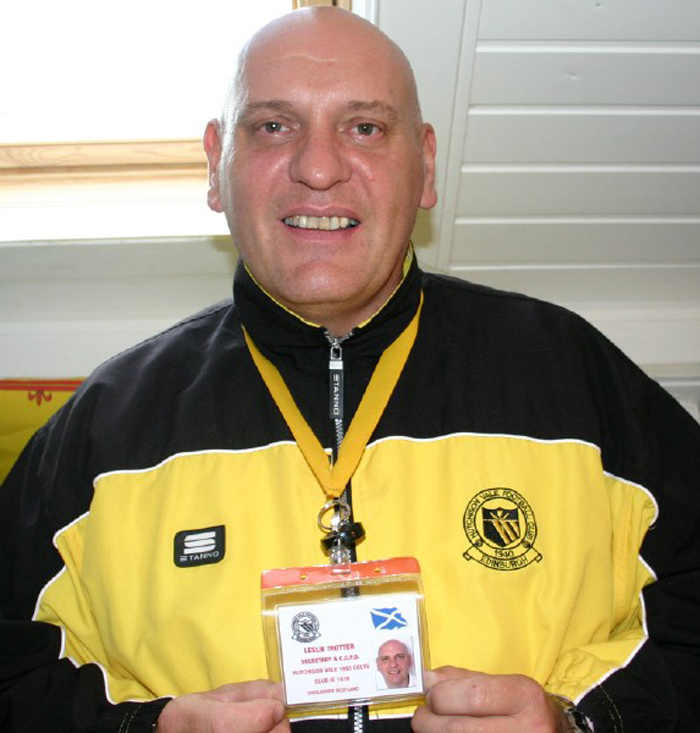 The proposal for Hutchison Vale officials who have been positively vetted by Disclosure Scotland to wear identification tags seems to me to be an excellent initiative which other groups and organisations might copy. I am contacting some to suggest this and drawing the idea to the attention of Robert Brown, the Minister in charge of this area of work.
The point of strengthening the hand of the club officials when confronting aggressive or violent supporters or players could also be of great value.
Well done. Donald Gorrie MSP Central Scotland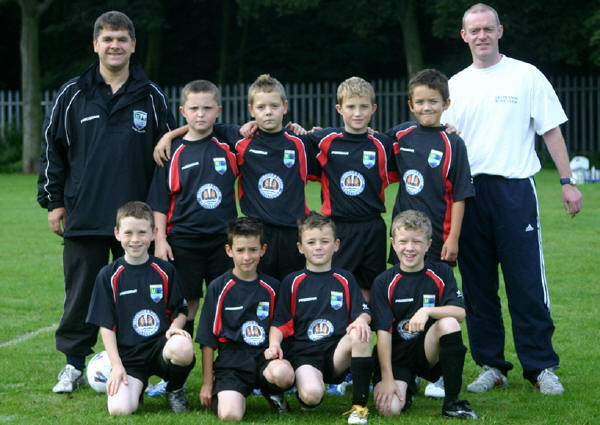 NEWCRAIGHALL VICS IN THEIR NEW STRIPS VERY SMART LADS
HUTCHISON VALE 13s BRITISH CUP WINNERS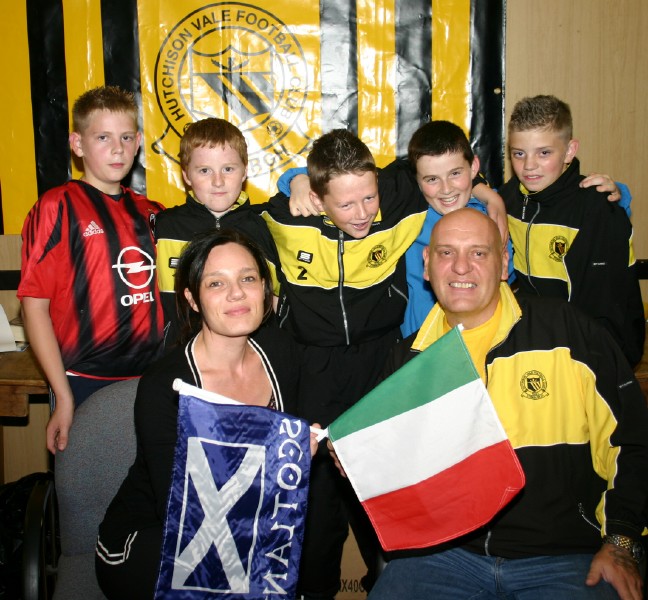 Beautiful Italian linguist flies the flag for her country while Hutchison Vale's 14s colts Secretary, Les Trotter displays the Scottish colours at the club's premises in Ford's Road in Stenhouse with some of the kids going on the trip to Italy ready to start their latest class in learning basic phrases in Italian.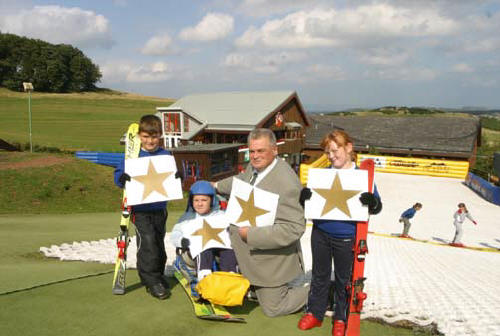 Mikey Dillon (9), Darren King (10) and Brogan Burns (9) help Cllr Bob Jenkins celebrate the Snowsports Centre's upgrading to a four star activity centre.