I appeal to all schools, clubs and other sports organisations to support the Protest March on Wednesday, February 14, 2007, on behalf of young people and to take the issue of funding for community-based sports clubs by confronting politicians in this high-profile demonstration. The march will start in King's Stables Road, then Lothian Road, Princes Street, the Mound, Bank Street, City Chambers, then down the High Street to the Scottish Parliament. A rally will take place in Holyrood Park to end the march. Thousands of young people will take part in this demonstration which, in its own way, is just the start of a united effort by community-based sports clubs to claim their legal entitlement to funding and support from politicians at both local and national level. I also ask you NOT to support Glasgow's bid for the Commonwealth Games and, instead, force the politicians to invest the money instead in setting up a proper infrastructure to support community-based sports clubs, not just in Edinburgh, but throughout Scotland, too. Let us all share in modern, clean, hygienic and civilised facilities and bring an end to the awful cronyism, favouritism and downright elitism that is evident in every part of society in Scotland - particularly so in the Scottish Football Association - the worst football association in the world! This collection of cliques and cronies based in Glasgow do nothing at all for football at community-based level! Take part in the march and be part of the direct action that will bring lasting change to the benefit of our young people. Stand up, be counted and march for not only this generation, but for those to come. From Ian Mackay, freelance sports journalist, 23 Wester Broom Place, Edinburgh EH12 7RS. Telephone 0131-539 0315. mackayian@blueyonder.co.uk
*The website referred to on the poster is in the process of being put toghether. I also ask for your support in sending this message on to other interested groups/individuals. If anyone would like to address the rally in Holyrood Park to mark the end of the march, contact lesflotrotter@hotmail.com
"To herald the official launch of the The Pink2"
20th September 2006
created by Ian Mackay

BBC REPORT ON FACILITIES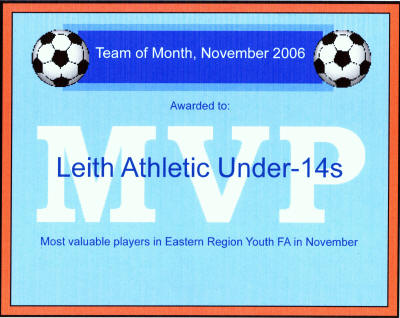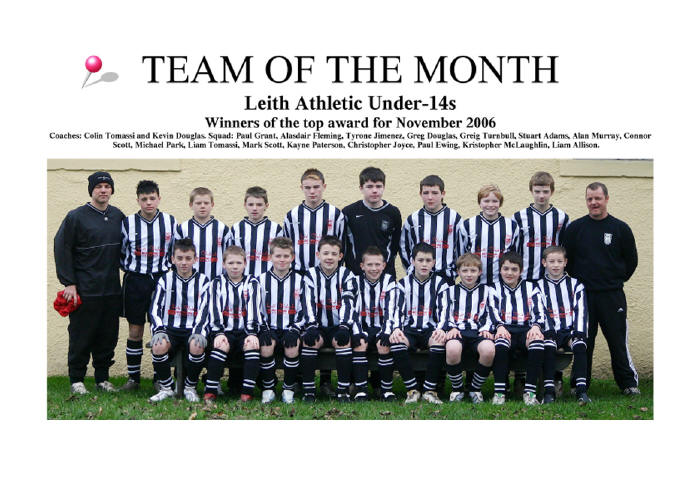 The above website all you need to know
from malcolm Stewart & Alan Archibald
JIM FERGUSON PRESIDENT
David Norris, General Secretary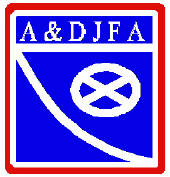 President
Gordon Adams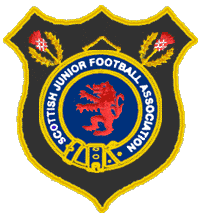 East of Scotland Football League and
East of Scotland Football Association
THOUSANDS of footballers representing hundreds of community-based football clubs will take to the streets of Edinburgh on Valentine's Day, February 14, 2007, in a united demand for better facilities for football and other sports at council-owned facilities in the Capital. Under the banner of Unite the Clubs Forum Protest March, a group of volunteers from many different youth clubs in Edinburgh have put aside all their perceived differences at long last to form a committee dedicated to getting modern, clean, hygienic and civilised facilities for football and other sports in a bid to bring about change in the way politicians at both local and national level fund the provision of modern changingroom buildings and the best synthetic synthetic enclosures with floodlights. Also high on the list of requirements for the modern day youth in this deprived country of Scotland are facilities for young people to socialise after games and also a place to entertain teams from other parts of the country and abroad, too. For more than 60 years, facilities for young people wanting to play for community-based clubs have been allowed to detoriate, with Edinburgh's pitches and buildings among the worst and dearest to hire anywhere in Scotland. Organiser of the Unite the Clubs Forum Protest March, Les Trotter, said: "This march is for all our young people, it is not for one club. We are determined to get better facilities for community-based clubs all over Edinburgh. We are united in our bid to take this to the politicians. The march will take place during the school break in February and, as it Valentine's Day, all the kids will be given heart-shaped red cards to show to politicians at the City Chambers and also at the Scottish Parliament. We are looking for help from business people and other organisations, such as the big supermarket chains in Edinburgh. This is a march on behalf of community-based clubs and we hope these big supermarkets will supply us with water bottles and 'goodie bags' for the kids taking part. This will be a huge march and we hope to issue a CD containing all the football anthems we can put on it. The massed ranks of those taking part can sing these anthems during the march, which is due to start at King's Stables Road, then on to Lothian Road, Princes Street, the Mound, Bank Street, High Street (stopping at City Chambers to present a petition) then on to the Scottish Parliament before a huge meeting in Holyrood Park. It will be sensational, but all of us involved intend continuing this campaign after the march. We are doing this for future generations of our young people. If any other schools of clubs, boys, girls, women and men, want to take part, they can contact me on lesflotrotter@hotmail.com We are marching not just for football but for all others sports, too. We want to share modern facilities with other organisations!"
The Unite the Clubs Forum are busy preparing letters to send out to every member club in the Scottish Youth Football Association asking for support. These letters will go to clubs throughout Scotland in the hope that they, too, will unite behind this dramatic march which looks certain to be featured on television and the media. Representatives will, hopefully, be given space in the big shopping malls and supermarkets so that they can raise the profile and awareness of the action being taken on behalf of all our young people. The start of 2'007 will herald a new beginning for community-based clubs in Edinburgh and the rest of Scotland, with the magnificent volunteers from the Capital in the forefront of what is an incredible campaign for justice, fairness, impartiality and an end to the cronyism, favouritism and elitism that is prevalent in every part of life in this country, particularly it appears when it comes to the lack of funding for community-based sports clubs.
Blame City for selling off our green spaces
HAVE you got something for sale? Have you got an almost new pair of boots that are of no use to you? If so, why not put them UP FOR SALE in The Pink2. This is a new feature that is on offer and anyone wanting to sell something that is still of use, contact lesflotrotter@hotmail.co.uk. The cost is £1 only and the item for sale will remain in the FOR SALE feature until it has been sold off. This feature is not confined to football boots, etc, however. If anyone is trying to sell a car, for instance, contact mackayian@blueyonder.co.uk and he will take a picture of it to go with the FOR SALE notice. The cost of advertising a car for sale, including the picture, is £10 and the advert will remain on show until it is sold off. If you have anything for sale, including complete football team outfits, put the items up FOR SALE! Thousands of people are visiting The Pink and The Pink2 each and every week. Put your FOR SALE items on show and let other people buy them from you.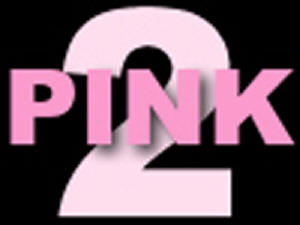 Mouse over pink 2 logo